Gone are the days when monsoon and rains were welcomed by the hot ginger tea and 'garmagaram Pakode'! Rain was awaited for its refreshing feel, that wet-mud fragrance, the romance it brought and what not..Those 'kagaz ki kashti' and 'barish mein chhap chhap' seem to be a thing of past..
Now, as soon as it starts raining, the questions come to the mind are, 'How will I reach office?' 'What sorts of illness it will come along with?' etc. And especially if you live in Delhi NCR, Rains declare Jams! The only thing we remember from the past is, 'Rain Rain Go Away..'
How people reacted to the Delhi Rains on Social Media today –
Two hours of rain is enough to bring out the aukaat of drainage system. Black pool on roads. Total failure. #DelhiRains
While @msisodia mocked gurugram for water logging in last rain, this is what happens in his own Delhi. #DelhiRains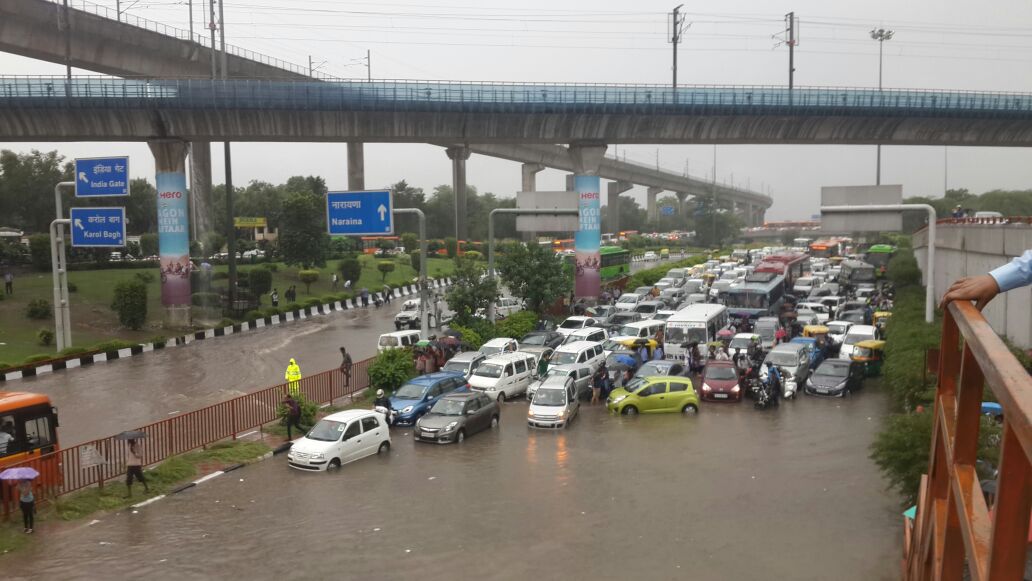 An hour of #DelhiRains and pools all over. Those who crib about lack of sports infrastructure in India should be made to swim in them.
Pile-up already in Noida, near Botanical Garden Metro. Delhiites have a long day ahead @htTweets #DelhiRains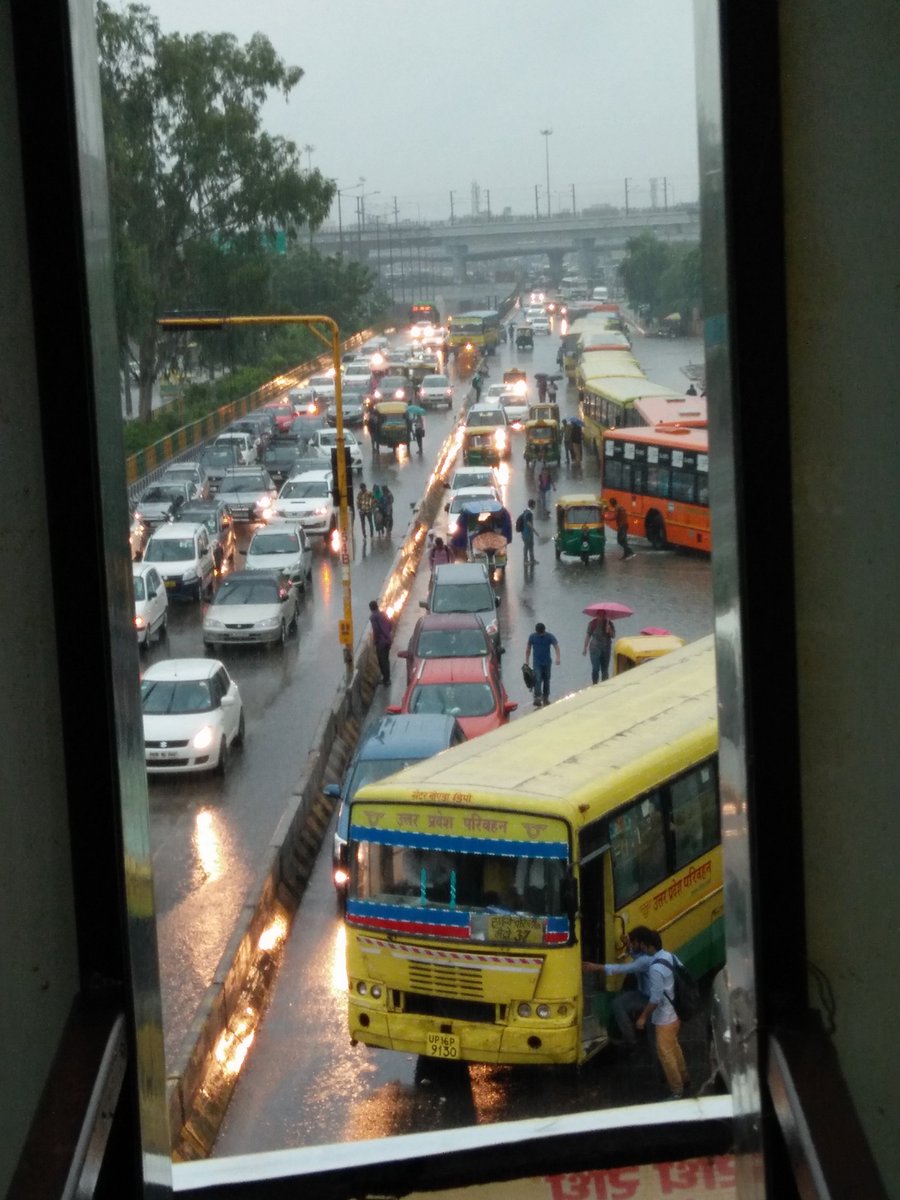 When rainwater drains aren't cleaned,Water coming out instead of going in. Face #TrafficJam later #DelhiRains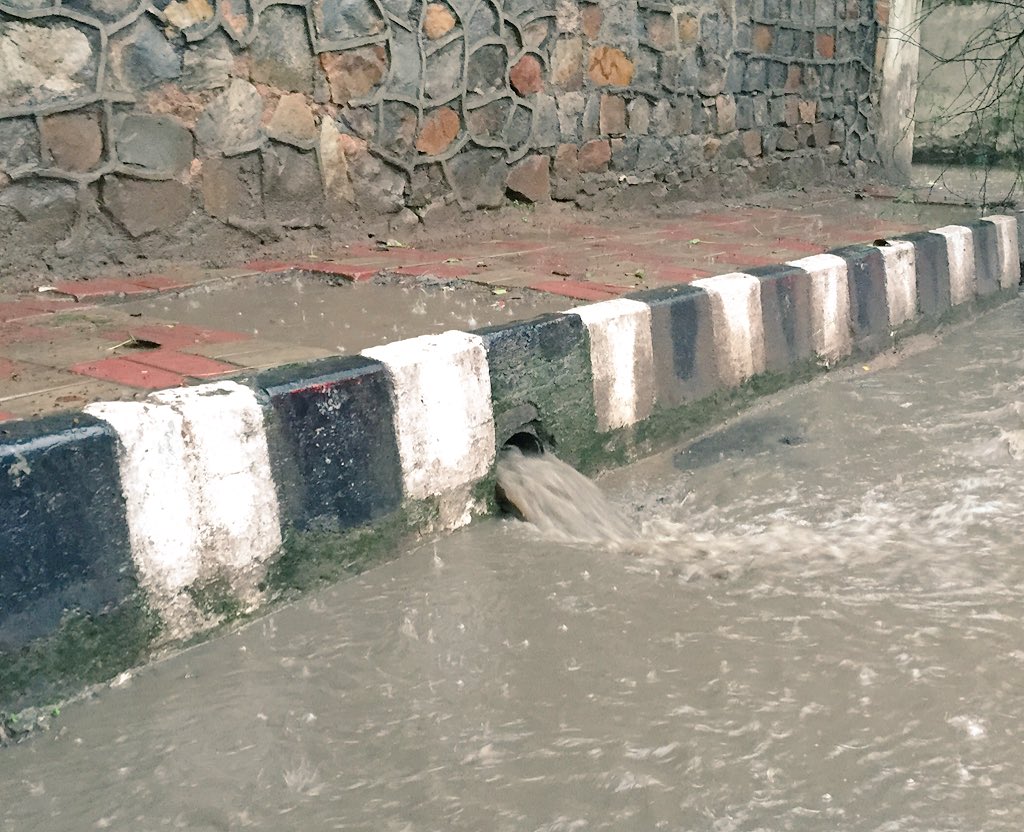 Road in front of Medanta Hospital #Gurgaon @gurgaonpolice – need more cops. Road waterlogged from NH till Sec-50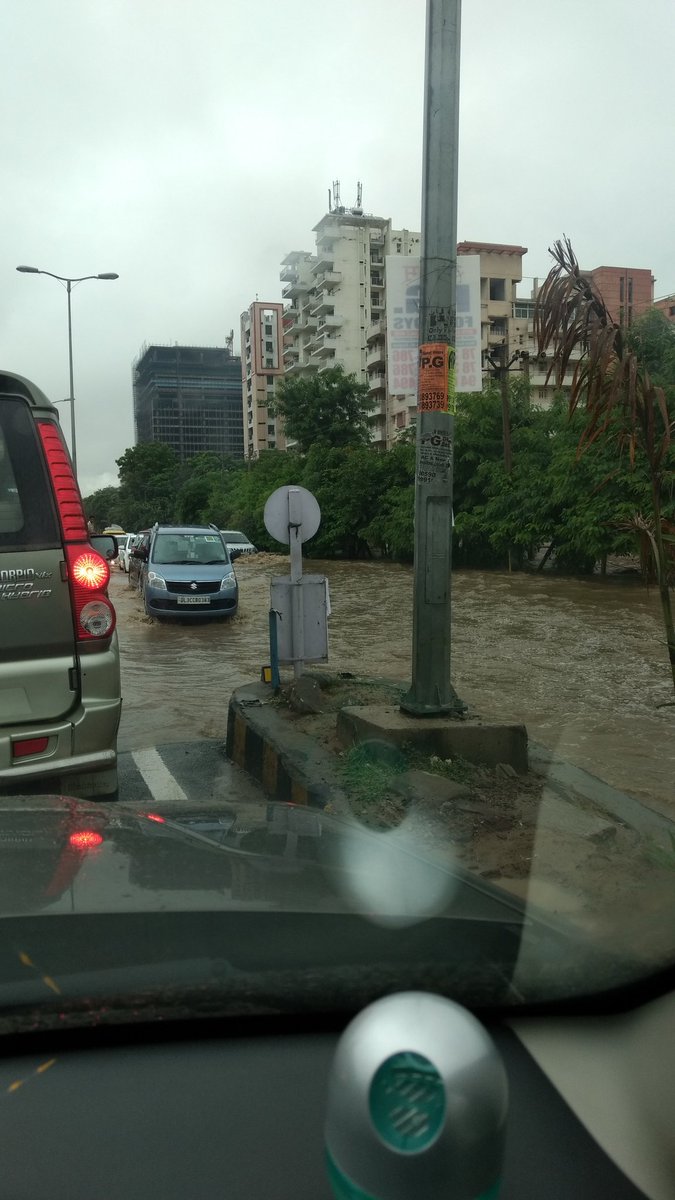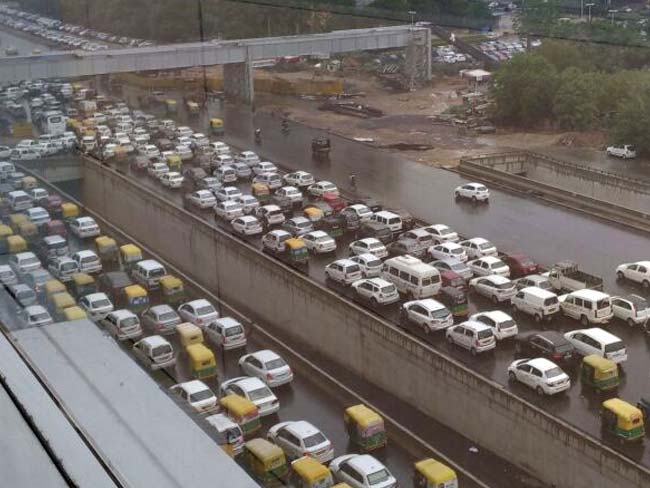 #WednesdayWisdom In #DelhiRains don't go out. Drive when absolutely essential. Pray for the drainage system to work.
People have lost all hopes from the authorities and now only believe in prayers! Is this how our system works? System se yaad aaya –  someone came up with this hilarious thing –
Well,  thankfully there are a few organizations, in Gurgaon (Gurugram) who have acknowledged the issue and declared a 'Work From Home' (WFH) for employees to stay away from this struggle, but why only a few? Why can't all the offices, who can afford this provision of working from home, announce a WFH for their employees..?  This would definitely save their time and energy and hence increase the potential to work more. Neither the authorities nor the organizations are ready to solve the issue any bit. And poor employees have to get stuck in huge jams, water-logging as well as surge pricing.
Its so infuriating to know that you live in the country's capital and just two hours of rain can destruct the whole damn system! Water-logging has been a rampant problem in Delhi NCR and it's just not been adhered to. Why is this mess every rainy season? Why is there no genuine and thorough solution to it? Hope this question gets answered very soon!
WhatteShame!